On each theme, we have a special plugin name: themename-framework, such as with MEGATRON: megatron-framework, with DARNA: darna-framework…and respective.
Without these plugins, the theme won't work properly. When update theme to version higher, you need to update this plugin to ensure that you don't run into any compatibility issues with the latest version of G5Theme.

Update framework notice
Note: This manually update shortcode/framework just apply for these items: HEARTSTONE, ACADEMIA, MEGATRON, HANDMADE, WOLVERINE, DARNA, INNOVATION, GROVE, ZORKA, CUPID (This is not updated for XMENU)
Step 1 – Deactivated current plugin and delete it on your website (delete it and all files current)
Step 2 – Download G5Theme package (latest version from ThemeForest) and extract it. Find theme-plugins folder on path: [root_G5theme]\theme-plugins\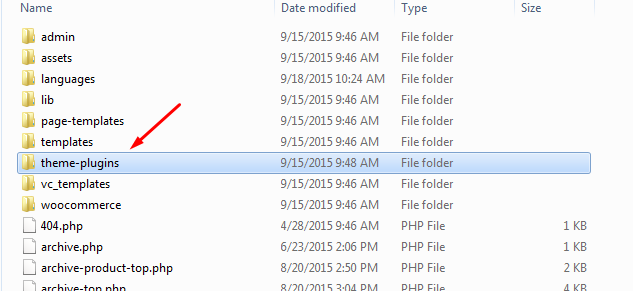 Update-framework
For example with MEGATRON theme, path: megatron/theme-plugins, you will see megatron-framework.zip file.
– Re-install plugins/framework by upload file.
After Updating
After you are done updating your theme please also perform the following steps:
Clear your Site & Browser Cache
Whenever you update ANY plugin, theme or WordPress you must clear your browser and site cache to help avoid any potential cache-related bugs.
Updating WPBakery Page Builder
After you update your theme please make sure to update your WPBakery Page Builder plugin as well following the guide for updating the theme's recommended plugins. If you update the theme and not the WPBakery Page Builder you may run into issues (Please consult this GUIDE)